One of the top questions I get from my patients is what led me to create Causenta Wellness. Here's the nutshell.
I had a unique education. At just sixteen years old, I started college. I earned an associate's degree in Retail Management by the time I was 18 years old, and I went right to work. I was enjoying a successful start to my professional life, but I felt drawn to return to school.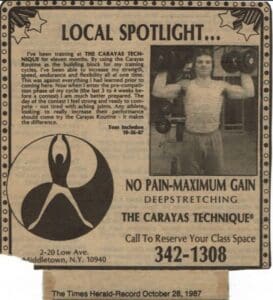 As a life-long athlete, I wanted to participate in collegiate athletics, an opportunity I didn't take advantage of previously. And of course, I wanted to further my education. So, I went back to school and started work on my first bachelor's degree in Exercise Science and second bachelor's degree in Nutrition in 1989. I was excited to be back on campus, things were really falling into place for me, and my competitive nature was sparked!
My studies and interest in athletics allowed me to spend time with some of the world's brightest minds in exercise and sports science. These incredibly driven and intelligent people were not just impacting other people's health, they were practicing what they preached.
The Drive of Dr. Tom and Causenta Wellness
Being in the company of scientists who used their backgrounds in exercise to also make themselves stronger and faster drove me to work harder. I was blessed to have this integration of practical education with my academic instruction and earned a master's degree in 1997..
I continued school and began working towards my PhD, and I saw in my own research how certain objective measurements could give the answers people needed to solve their health issues. So many clues could be found in the data and then leveraged immediately to help people. But this extensive data collection wasn't being done by others.
My path of following the research set me apart from my peers. As I met more bright minds, I realized I was advancing quickly in my education.
That spark I mention earlier was now a blazing fire.
I am competitive. I compete to win. And I want that for my patients too.
I bring my competitive drive to every single patient that I work with.
Although I treat each patient as an individual, we always start off with the same process. First, I gather an understanding of what the person wants to accomplish, and then we look at ways we can make that happen with the technology and the tools we have available. Next, we test them to find out what is going on inside. Finally, we make a unique plan for that person based on the data.
People see results like they never have before because we dig deep. I am only successful if my patients are successful.
I'm not happy with 10th place. I want my patients to win a gold medal.