STATE-OF-THE-ART DIAGNOSIS AND TREATMENT
CAUSENTA PATIENTS ARE ENJOYING THE MOST PERSONALIZED COMBINATION OF CUTTING-EDGE TECHNOLOGY AND PROTOCOLS NOT AVAILABLE ANYWHERE ELSE IN THE WORLD.

State-of-The-Art Diagnosis and Treatment
NovoThor PBM Therapy
Photobiomodulation or Low-Level Laser Therapy
The NovoTHOR is a whole-body delivery system of PBM Therapy that has been designed to deliver optimal wavelengths, power densities, and dosages based on published clinical research outcomes. The advantage of the NovoTHOR is it works on the whole body in just 8-15 minutes. The intended uses of the NovoTHOR are to redevelop muscles or restore motion to joints, or for use as an adjunct treatment for obesity.
Ozone Therapy/ Carbonic Acid Therapy/ Far Infrared Therapy/ Exercise with Oxygen Therapy
It's a major benefit for patients to receive over ten treatments in one session, including:
Transdermal Ozone therapy
Carbonic Acid therapy
Electrotherapy
The unit is adjustable so will fit anyone. It includes a heart monitor for ease of monitoring your patient, plus water level sensors to remove the guesswork.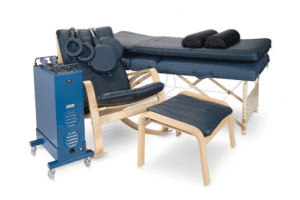 Pulse XLPro – PEMF Technology
Pulsed Electromagnetic Field Therapy (PEMF)
The Pulse XL PRO is the only PEMF Exercise system in the world to combine solid-state engineering, integrated electronics, user-controlled adjustable pulse, and magnetic field strength, with up to 10Hz of pulsing power. Individual controls for both pulse frequency and magnetic field strength allow custom-tailored charging sessions to better address individual needs, improve exercise efficiency, and support the body's natural ability to function optimally.
Magnesphere – Pulse Electric Magnetic Field Therapy
Pulsed Electromagnetic Field Therapy (PEMF)
HaloBeat™ IOS app you can measure Heart Rate Variability (HRV) and other aspects of the autonomic nervous system (ANS) to get real-time feedback for you and your client with a clear biomarker showing the immediate effects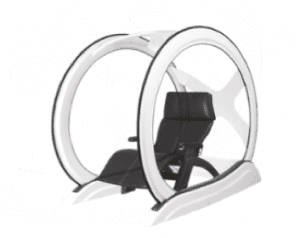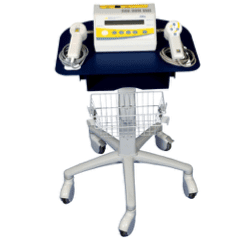 Photobiomodulation or Low-Level Laser Therapy
This emitter is ideal for treating the spine and large muscle groups.
Photobiomodulation or Low-Level Laser Therapy
Designs that enable increased penetration and with a combination of different laser wavelengths and patented protocols we see significantly improved therapeutic results, across many different areas of medicine including pain management, rehabilitation, dermatology, dentistry, neurology, orthopedics, acupuncture, and also for intra-articular and interstitial laser therapy.
Cartilage Regeneration – Alpha 2 Macroglobulin (A2M) – A Non-Surgical Therapy for Osteoarthritis and Inflammations
Regenerative Medicine
Scientific evidence points to A2M to be the key to stopping osteoarthritis at the molecular level. A2M is a Broad Spectrum Multi-Purpose Protease Inhibitor ( the powerful chemical in destroying proteins that cause arthritis) that captures and inactivates the three major chemicals that lead to joint breakdown and cartilage damage. Once these bad chemicals are trapped by A2M, the body can then quickly eliminate them.
Growth Factors – 100% Pure Amniotic Fluid Therapy
100% Pure Amniotic Fluid is a powerful liquid that surrounds and protects the fetus as it develops in the mother's womb. The Pure Amniotic Fluid – rich in nutrients, growth factors, and proteins that supports healing in humans. 100% Pure Amniotic Fluid is offered for therapeutic applications. It contains over 200 growth factors, cytokines, and other active peptides beneficial for regenerative tissue repair.
While 100% Pure Amniotic Fluid contains an impressive array of regenerative factors, there are no live stem cells, dead tissue, or debris in this product, as the FDA does not allow for stem cells to be present in any amniotic based product at this time. The product is intended to enable your body's ability to repair itself by recruiting your own cells to do the work.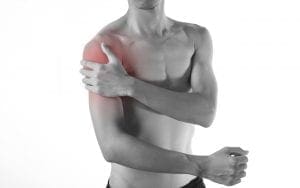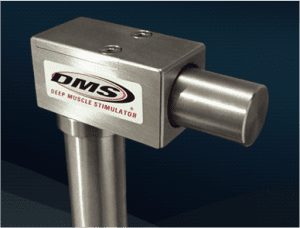 Solaris Low-Level Laser and Ultrasound
Photobiomodulation or Low-Level Laser Therapy
Solaris is a soft-tissue mobilization tool that also allows a practitioner to deliver heat or cold therapy in combination with electrical stimulation—all at the same time—significantly reducing the time typically required to administer three separate treatments.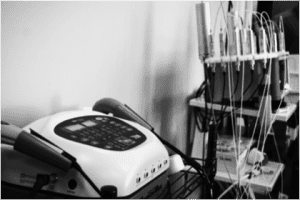 Ultrasound Imaging System
Diagnostic Ultrasound, also called sonography or diagnostic medical sonography, is an imaging method that uses high-frequency sound waves to produce images of structures within your body. The images can provide valuable information for diagnosing and treating a variety of diseases and conditions. Allows the doctor to see target areas for treatment more clearly. At Causenta, we also use this device to help doctors precisely inject the body.
Endermologie is a non-surgical procedure and is the first cellulite treatment to be approved by the American Food and Drug Administration (FDA). Not only does endermologie help improve the appearance of cellulite, but it can also improve circulation, relieve minor muscular aches, improve skin tone and skin radiance. In addition, fat deposits are broken down resulting in a smoother skin surface. While endermologie was first developed to treat burn scars, the benefits of endermologie treatment include other health benefits such as treatment for back pain, muscle injuries, and cellulite reduction.
Harvest SmartPrep System Platelet Concentrate (PC) Procedure Packs enable you to prepare a PRP product with the highest concentration and yield of platelets when compared to 12 other systems
Needleless Laser Acupuncture & Traditional Acupuncture
Photobiomodulation or Low-Level Laser Therapy
At Causenta, our acupuncturists are specialized in both traditional and modern laser acupuncture. Many patients prefer laser acupuncture over the traditional, as it doesn't require needles and produce a stronger effect without pain. Acupuncture has been used for over 2,000 years to promote wellness and relieve pain or illness. As one of the oldest, if not the oldest, methods for wellness and pain relief, acupuncture is just starting to gain traction in the United States. It CAN work for you if you give it a chance.
Nutrient & Vitamin C IV Therapies
Intravenous Therapy (IV Therapy)
The most common way of getting vitamins and minerals inside the body is to give them in a pill or powder form. For this to be efficient, a person's GI tract must be healthy. The GI tract is where the absorption of nutrients takes place. Absorption may be impaired for those with any type of GI dysfunction. There is also a limit to how much the GI tract can absorb at one time. This is why it is often recommended that supplements be taken more than once per day. Intravenous therapy delivers nutrients directly into the blood. This dramatically increases absorption because it bypasses the GI tract. The blood is also able to accept a higher concentration of nutrients than the GI tract.
Life Light – Light Therapy
Photobiomodulation or Low-Level Laser Therapy
LLLT therapy includes such benefits as the increased healing of chronic wounds, improvements in sports injuries and carpal tunnel syndrome, pain reduction in arthritis and neuropathies, and amelioration of damage after heart attacks, stroke, nerve injury, retinal toxicity, and much more.

ARPWave Neuromuscular Electrical Stimulation/Neurotherapy
Neuromuscular Electrical Stimulation
Among Causenta patients, this is one of the most popular and effective ways of eliminating pain and recovering from injuries. For our cancer patients, this therapy can reduce pain, inflammation, swelling while treating neuropathy from chemo or radiation.
This highly advanced neuro-therapy utilizes a patented non-invasive process that searches the body's unique bio-markers, to locate compromised tissues before developing a patient-specific healing protocol. It's been used by more than 300,000 patients and its results are so remarkable that in just a few short years since first being brought to the attention of the medical and athletic communities, its use has grown steadily, worldwide.
Whole-body densitometry to determine body composition (fat vs. lean). Similar in principle to underwater weighing, the BOD POD measures body mass (weight) using a very precise scale, and volume by sitting inside the BOD POD.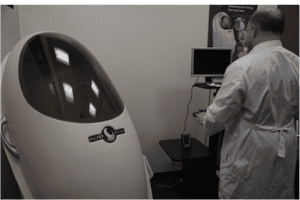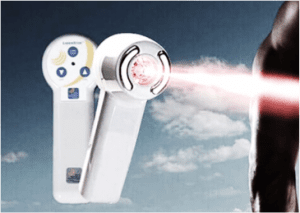 Complete Light Therapy by MultiRadiance
Photobiomodulation or Low-Level Laser Therapy
We have all applications available at Causenta: MR4 Activ, MR4 Shower, MR4 LaserStim, and Laser Watch Safe, Natural, Drug-Free Pain Relief for Athletes
Whether you treat high school, college, or professional athletes, Multi Radiance Laser provides athletes with a convenient, comfortable, and portable tool for treatment in the training room, on the field, or on the road. Proven to provide optimal treatment, safe for all skin pigmentation, without raising skin temperatures to dangerous levels—unlike Class IV and Class 3B lasers.
Multi Radiance Medical Super Pulsed Laser technology has been validated in vitro, in vivo, in controlled laboratory experiments, and in clinical practice. Our multiple wavelength technologies have been clinically
The Causenta nebulizer will deliver 30% more active ingredients than the regular nebulizer. This is specifically helpful for patients that have lung issues, or are having trouble ingesting and digesting medications and need help converting solid substances and liquid substances into a mist that they can breathe in. Patients have seen an improvement in their health within 1 or 2 days of usage.
Low Impact Integrated Core Muscle Machine
This device is beneficial for patients that have neurological issues controlling their body and need low-impact movements to help them improve balance and gait.
Pacemaker for Micro Circulation
Neuromuscular Electrical Stimulation (NMES)
At Causenta, a physician will evaluate your joints and determine the best technology to help reduce pain and improve your joint function. Prizm Medical's electrotherapy may be right for you. This product provides more convenient and practical ways to help the body in the healing process. Indications for use include pain relief, increased blood circulation, increase range of motion, and prevention or retardation of disuse atrophy (muscle wasting). The ease of use of our products coupled with the compact size of the Micro-Z™ and the Micro- Z Mini™ allow for nighttime delivery of electrotherapeutic treatment thereby increasing the number of treatments per day, and improving patient compliance. Our garment electrodes are durable, washable, and with proper care should last ninety days or longer.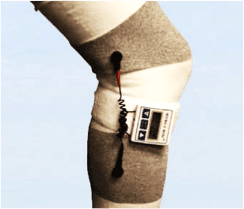 Dry sauna heat adjustable up to 180 degrees with whole body vibratory massage sessions, is a non-invasive alternative therapy to help quickly restore function and balance in the body and providing an increase in overall health.
• Increased metabolic rate
• Relaxation, meditation and stress reduction
• Enhanced absorption of topical products
• Detoxification (promotes comfortable perspiration to deeply cleanse and eliminate toxins)
Sleep Apnea and respiratory care devices
At Causenta, our specialists perform a sleep assessment, review the diagnostic reports and make recommendations for the appropriate devices. Patients can find the latest ResMed devices at Causenta.
Strength Equipment Custom Designed to Maximize Results
Custom-designed training tools that are way beyond what any gym would carry. We also incorporate novel materials to accelerate performance and fitness gains from working out. The benefits include getting stronger faster, recovering from injury sooner, improving your muscle strength without the worry of damaging your joints.
The TRUE Stretch, available at Causenta, is a revolutionary concept that uses the natural approach to flexibility training. It helps users look and feel better while reducing their risk of injury. The TRUE Stretch provides a dedicated, self-contained stretching area that allows users a safe platform for comprehensive stretching to increase flexibility. The TRUE Stretch eliminates the need for floor-based stretching or leaning uncomfortably over other equipment.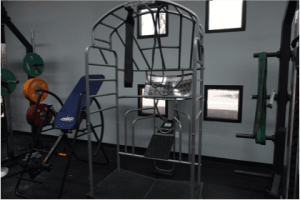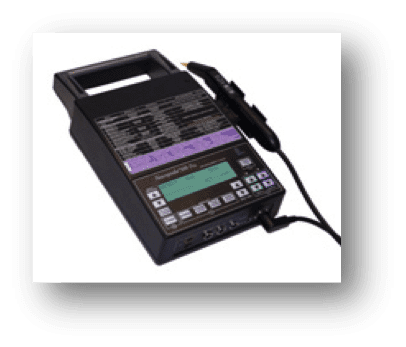 Photobiomodulation or Low-Level Laser Therapy
At Causenta, we use the power of infrared therapy to reduce pain, inflammation, and swelling. The Neuroprobe® 500 Pro is the only device of its kind in the industry with the capability to simultaneously deliver electrical stimulation and infrared therapy. The combination of infrared therapy and two channels of electrical stimulation, provide our clinicians with superior treatment flexibility and efficient concurrent treatment. The combination of these protocols has been extensively published and provides a significant improvement over the current motor or sensory stimulation when used independently. The Neuroprobe® 500 Pro also features Nerve Block Protocols that produce a direct anesthetic effect for wound debridement and to reduce pain during contracture management. The nerve block is also used to decrease muscle spasms (tone and spasticity) in patients with neurologic contracture and provides effective treatment for chronic pain management.
Stem Cells – (ADSC Therapy) Regenerative Treatment and Injections
Adipose-Derived Stem Cells (ADSC) have been shown to have tremendous regenerative capabilities. Because of their high potency, physicians have used them in a wide variety of regenerative medicine treatment applications, including wound healing, cardiovascular grafts, soft tissue, and cartilage repair, neurodegenerative diseases, post-mastectomy repair, and cosmetic applications.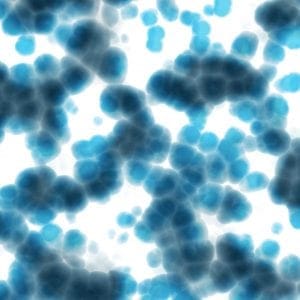 Whether you're a cancer patient, getting treatment for an illness or disease, an athlete trying to stay on top, or simply trying to find the path to optimal health, we have the solution for you.
Hear Straight from Our Patients
*These are not paid endorsements
Get the latest news in medical technology, strength training, exercise, and nutrition.
Current patients, please reach out by phone or email. New patients should complete our contact form to schedule a consult with the appropriate person.
8131 E Indian Bend Rd #125
Scottsdale, AZ 85250
USA